Anne Neumann, Vice President and General Manager, came to Rancho Obi-Wan armed with a bar code reader and a database, intent on cataloging the entire collection and then returning to her native Texas within six months. That was seven years ago. Anne has a Bachelors and Masters degree in Geography from the University of Texas at Austin. She received specialized training in database design and database-driven web site implementation while writing a point-of-sale system for the UT computer store; accounting systems on university mainframes; and content management software at Internet startup Vignette. Anne managed volunteers for Star Wars licensee Official Pix for seven years, was the main photographer on Steve Sansweet's book Star Wars: 1000 Collectibles and wrote the database and managed the technology that allowed Steve to write Star Wars: The Ultimate Action Figure Collection. A relentless organizer and event planner, Anne can claim to be minimally proficient in construction management, design, photography, and box lifting.
---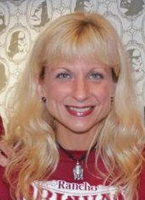 Owner of Parker Publicity, Consetta Parker is head of publicity and marketing for Rancho Obi-Wan. She has over 15 years combined experience in publicity and promotion and has represented a diverse list of clients from film, television, radio and charitable organizations. She has a true talent for "making things happen" in everything she does, whether it's being a voice for those who cannot speak for themselves in her extensive work for various animal welfare organizations or promoting large studio films for Dreamworks and Warner Bros. Small but mighty, Consetta is a force to be reckoned with.


---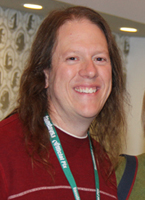 Duncan Jenkins is the co-author on four books relating to Star Wars collectibles: Gus and Duncan's Comprehensive Guide to Star Wars Collectibles, Gus and Duncan's Guide to Star Wars Prototypes, Gus and Duncan's Guide to Star Wars Cast & Crew Items, and Star Wars: Year by Year. He has written numerous articles for StarWars.com as well as various publications. Duncan has shared his extensive knowledge of collecting in presentations at conventions around the world in addition to TV and radio programs. He is an editor for The Star Wars Collector's Archive. Duncan works as a Laboratory Manager for a forensic toxicology lab where he has over 15 years experience. He lives in Liberty, Missouri with his wife Anne who helps him manage his own 5,000 square foot Star Wars collectibles museum, The Sithsonian.
---
Gus Lopez created The Star Wars Collectors Archive in 1994, the first Star Wars collecting site on the Internet and a virtual museum of the rarest and most unusual Star Wars collectibles. He is a frequent speaker at conventions on Star Wars collecting topics. Gus has led the collecting program for all of Lucasfilm's Star Wars Celebration conventions. He has been a contributor to Star Wars Insider and other publications and has co-authored four books relating to Star Wars collectibles: Gus and Duncan's Comprehensive Guide to Star Wars Collectibles, Gus and Duncan's Guide to Star Wars Prototypes, Gus and Duncan's Guide to Star Wars Cast & Crew Items, and Star Wars: Year by Year. Gus is Director of Software Engineering for AmazonLocal, and has worked at Amazon.com for the past 13 years. Prior to joining Amazon, he held technology positions at Verio and AT&T Bell Laboratories. Gus has a B.S. from the Massachusetts Institute of Technology, an M.S. from Brown University, and a Ph.D. from the University of Washington, all in computer science. Gus lives in Seattle with his wife, Pam, and is an avid collector of Star Wars movie props, toy prototypes, cereal boxes, and cast and crew items.
---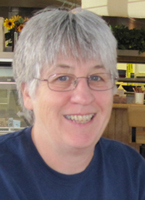 Sue Rostoni served as a founding board member in 1982 for the organization that became Spectrum LGBT Center serving the North Bay in San Rafael, California. One of her responsibilities as part of the board of directors was to chair the steering committee establishing the Marin AIDS Support Network in 1983 in response to the misinformation and fear surrounding people with HIV and AIDS. This organization is now known as Marin AIDS Project with offices in San Rafael. In July 2011, Sue retired from her executive editor position after 20 years with Lucas Licensing, a Lucasfilm division. Sue was responsible for the editorial direction of Star Wars and Indiana Jones fiction and comic books, as well as a variety of other published works.
---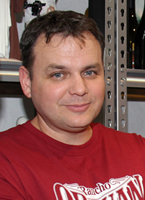 Along with being a passionate Star Wars fan and collector, Michael Wistock has extensive online e-tailing familiarity and executive management experience. For nearly 10 years he ran a successful high-end science fiction prop and toy business that he founded in the early days of online commerce with his business partner David Blanchard. A former member of the U.S. Air Force, and with a brief history in competitive automobile racing, Michael is currently part of the executive management team for a large global telecommunication service provider. He is also co-host/producer of the popular iTunes and Internet podcast "The Science Fiction Show." Michael is driven to preserve the rich history of collectibles tied to the Star Wars universe, and expand cultural experiences to future generations.